Local Presence is a feature that makes your caller ID match the area code of whatever area you are calling into.  Your caller ID is very important when making calls because, let's face it, it's the first thing people look at when a call comes in, right?  With Local Presence your call is 4-5x more likely to be answered as it appears to be coming from a local number.  
With Prospect Boss it is super easy to set up within your account so that Local Presence is an option for your calling campaigns.  
Keep reading for step by step instructions.  You can watch the video below or watch the video and follow along here as well.
Step 1
Once logged into your Prospect Boss agent account, you will be on your Dashboard. 
Click on Calling Campaigns from the left side menu.

Select My Campaigns

Click on the 3 dots to the right side of a calling campaign under the heading labeled Action

Select Edit

You will simply hit NEXT STEP from the Step 1 (General) screen.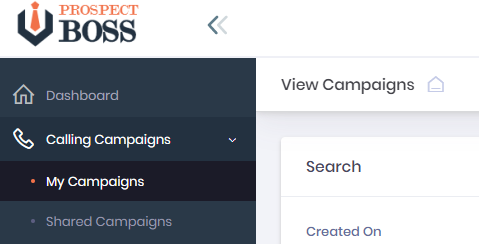 Step 2
This is where you will set your local presence feature. 
Find where is says Select Caller ID

Choose Local Presence

Hit NEXT STEP
Step 3
You will not need to do anything on this screen
You have set Local Presence as your Caller ID and you are ready to make calls. 
Repeat these steps for all other campaigns.