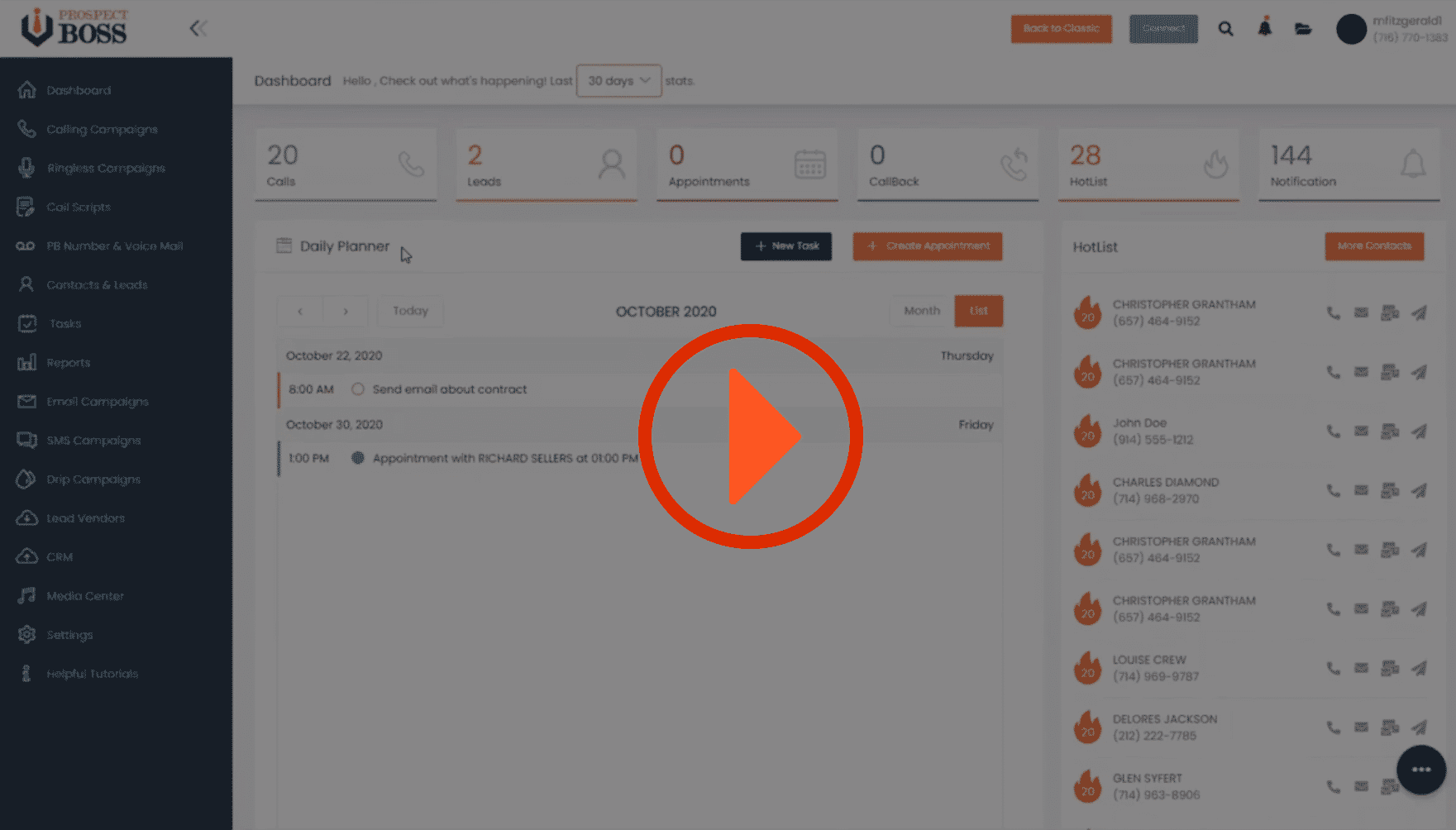 See How Agents work with ProspectBoss
The CRM Power Dialer Increases Productivity, Effiency and Your Sales
Predictive dialers are so old school. With affordable single or multi line calling, ProspectBoss' CRM Power Dialer is the future-forward subscription-based auto dialer that acts as an effectiveness multiplyer. By bypassing busy signals, answering machines and no-answers, each agent spends more time selling.
ProspectBoss is completely cloud-based, meaning you or your agents can work from anywhere with an internet connection, computer and headset. Plus you can have you or your whole team set up within hours.
With Local Presence, peoples' Caller ID shows a local area code. Accept inbound calls with your ProspectBoss number, each account comes with one! Call Transfer lets you transfer calls to another agent at any time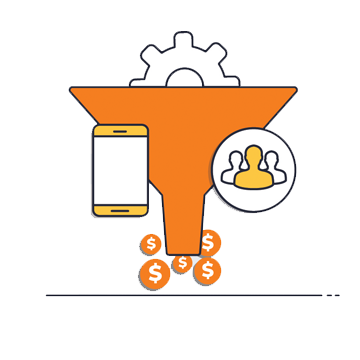 Dial 200 Leads Per Hour
Facebook Lead Integration
Connect-To-Sell allows you to instantly contact any lead that fills out a lead form. Our CRM Dialer will rank the hottest leads so you can target the most converting prospects.
Facebook Lead Integration
1 Year Drip Follow-Up Campaigns
Set up year long campaigns to keep engagement with leads. Use calls, emails, texts, video messages and voicemail drops to target your prospects.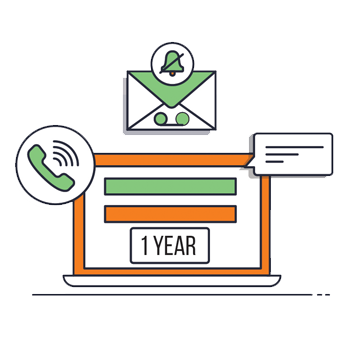 1 Year Follow-Up Campaigns
Drop your message on your recipients' phone without it ringing! Add minutes to your account for as low as $79/month or pay-as-you-go for just $7!
Ringless Voicemail Drops
SMS Broadcast and Drip Campaigns let you send text and video messages to your leads. Add emojis and hyperlinks to any message! Credits are as low as $10 per month.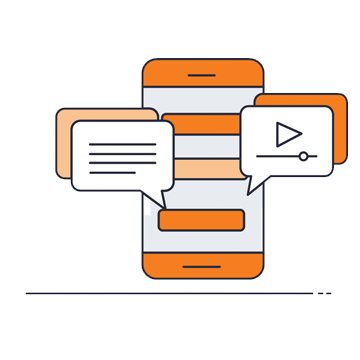 Text and Video Messaging
Need help with calling scripts? Get access to your industries top scripts for converting leads. Access to hundreds of follow up drip campaigns for quick engagement.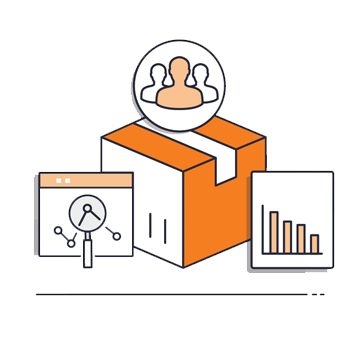 Sales Content Library
Our algorithm ranks your best leads, so you contact the highest converting prospects.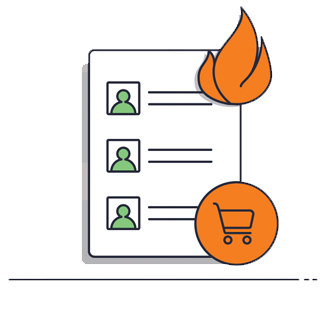 Hot List
Video call your prospects from the ProspectBoss CRM Dialer platform! This feature allows you or your agents to engage with leads by setting up video conferences with them through your phone or web browser.
Video Calling
Fully customizable dynamic scripts allow for an easy flow of conversation with leads! As you speak with leads, select their responses and your script will automatically provide you with your next line! You will never get lost in a script again!
Dynamic Scripts "We wouldn't be staying with you guys for almost 3 years if weren't happy of your service and tool. You customer support is excellent and i am very happy with my experience with you. Keep it up!"
- Leslie W., Operations Manager "Super easy to use. Simple access to prospect information, sending an email or a text message. You can run multiple campaigns, record calls and it has time zone restriction as well which makes it easy to stay in compliance."
- David H., Account Executive "This software could not be easier to use. Add your list of names to be dialed, choose from the variables in the calling menu, connect with their dialing software and the dialing begins. There are categories from which to choose based on the outcome of the call including the ability to set an appointment with the called party. Clean and easy to use. Reliable. Quick response to questions via chat."
- Bill C., Broker
CRM Integration Makes Life Simple
We intergrate with some of the most popular CRMs including Hubspot, Zoho, Keap and more. Import leads from your CRM database (or CSV spreadsheet, or lead vendors with API integration). Then push updated info back into your CRM. Easily search, organize and manage leads and their contact history.
Better Tracking and Helpful Reports
With real-time reporting, your new multi-line dialer gives you an on-the-spot snapshot of calls, leads, and sales effectiveness. Display the stats you most need to fine-tune your next campaign. And quickly find out which of your agents are meeting – or exceeding – expectations.
Flexible Plans: Month to Month or Annual
Choose the 1-line phone dialer, 3-line dialer, or the highly popular 4-line dialer. Select the Unlimited Monthly Plan, the Unlimited Yearly Plan (big discount!), or pick the Hourly Plan for inbound call center software that lets you purchase the number of minutes you need.