Change is a part of life…
This is why ProspectBoss employs a team of developers, with the help of our employees and customers, creates new features with our CRMdialer to constantly evolve and innovate what we do so our customers can effectively and efficiently grow their businesses. Everybody has had a small part in bringing us to where we are today… and we thank you.
2020 started with a bang by giving our CRMdialer a new look to the user interface and we rebranded our company from SalesDialers.com to ProspectBoss to reflect current trends and future needs. That being said… we've released a series of new ProspectBoss (PB) features with our new interface.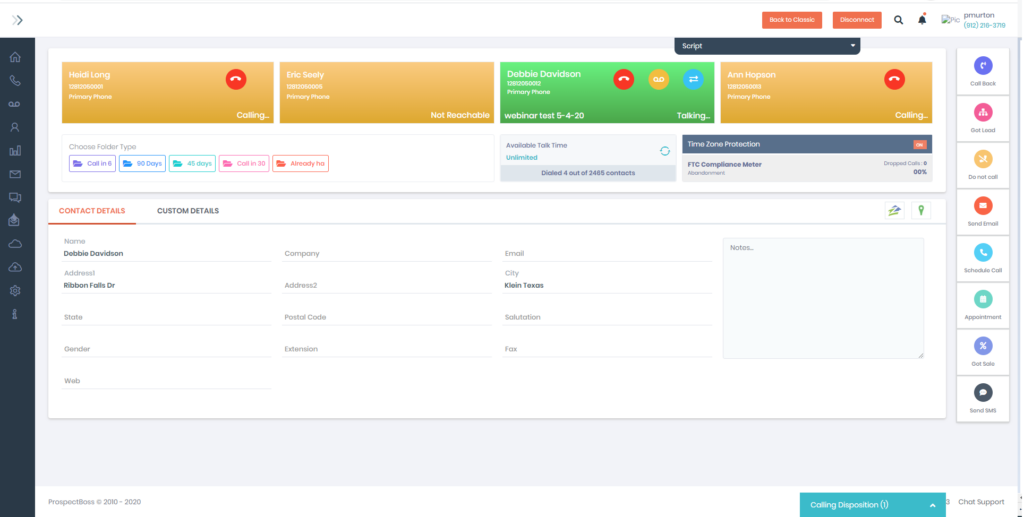 Free PB Number.
Yep, we're giving you a free phone number in any U.S. area code where you can set up a personalized greeting, voicemail and receive inbound phone calls. You can also have calls forwarded from this number to another phone number and use this PB number as your caller ID for your calling campaigns.
Enhanced Notification Alerts.
Who doesn't like to be notified in real-time when something good happens! You can personalize your notification alerts as follows:
Appointment – Mail & Text notification.
Facebook – Mail & Text notification.
Hotlist – Mail & Text notification.
Voicemail – Mail & Text notification.
Real-time leads – Mail notification.
Hotlist.
We have developed an algorithm to keep your hottest leads top of mind for you. In real-time, your CRMdialer will track interactions with leads regarding the type of contact, frequency of contact and other factors to rank your leads so you know which leads require your immediate attention.
Ringless Messages.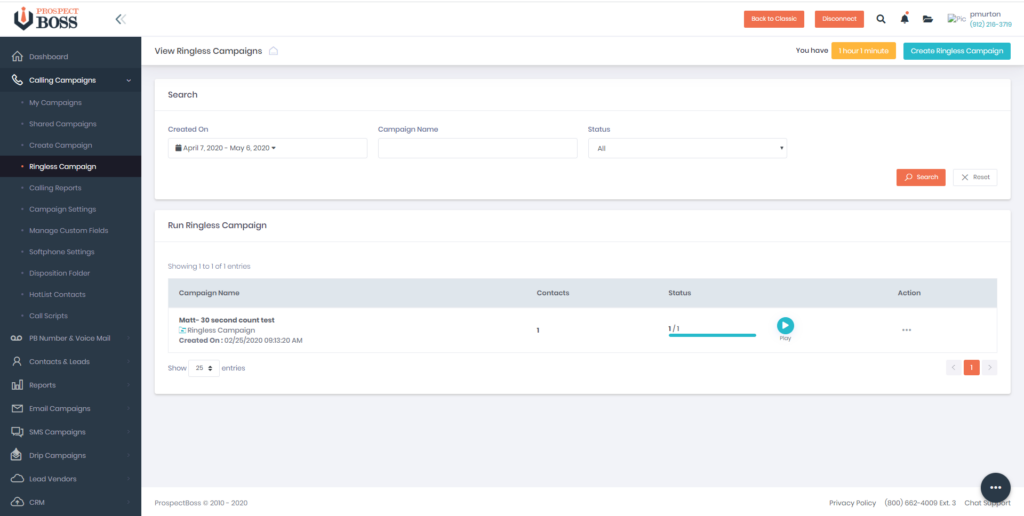 We've adopted a relatively new marketing trend that affords our customers the ability to drop a personalized pre-recorded messages to cell phones only without ringing. And you can personalize the caller ID that is attached to the message. This product is no inclusive of our CRMdialer.
On-screen scripting.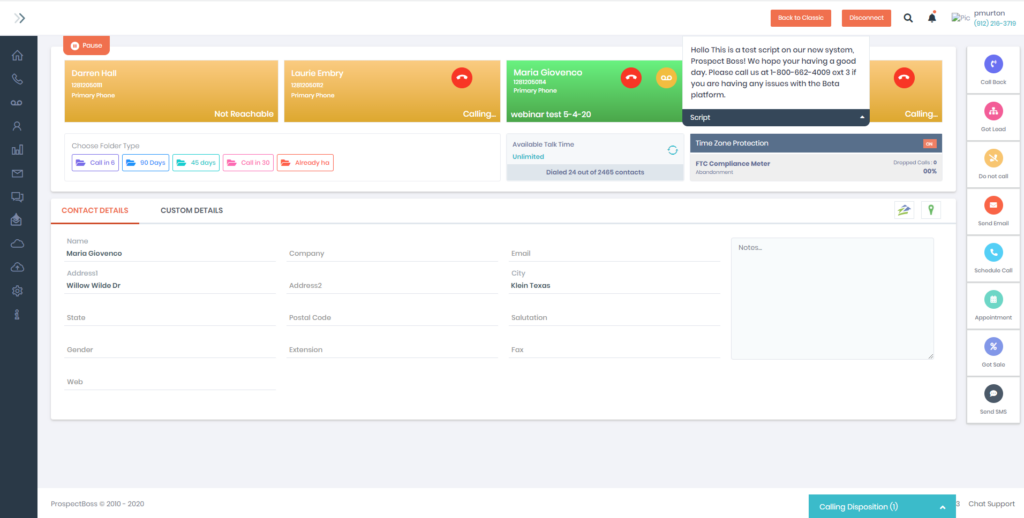 Many of our customers make their own phone calls… and some do not. This is why you can load your personalized calling scripts into your CRMdialer for an inside sales agent (ISA) or telemarketer to make your calls for you. They can speak your industry "lingo" and help generate leads for you!
FB Lead Form Integration.
Although there are countless social media venues out there, Facebook is statistically the largest and sales professionals in every industry are using it to generate leads. So now when you create any lead forms in your Facebook profile, we can integrate your lead forms into your CRMdialer in real-time so you can contact your leads quickly, nurture them and close more deals.
Free PB Email Account.
We love giving away stuff! So we're also giving our customers a free PB email account. Yes, it's just like your email account with an inbox, drafts and you can compose emails. However, you can also send and receive emails in your CRMdialer with your PR email account and you can also use your own email account by inputting your SMTP outbound server settings.
Videos for Email and Texting.
Statistically, pictures and videos are more effective when marketing for your business. Now, you can incorporate videos into your emails and MMS text messages. It will show up as a GIF then when you click the GIF image, a new window will open with the full video. And… we even have a video recorded for you to record your videos or you can upload your own MP4 file.
Auto Pilot Drip.
If you've spent any amount of time in sales you know that some leads you'll close immediately and some will take a very… long… time. You're time is valuable and you're multi-tasking countless activities so we created a feature to make your life easier… Auto Pilot Drip. Simply put you can drop any lead(s) into a drip for up to one year that can deliver emails, SMS text messages or Ringless Voice Mail messages on any schedule you can dream up! We automate your lead nurturing so you can focus on those leads and customers who need you right now.
Video Recorder.
What you might find easy I might find hard… so as a simple creature comfort we've created a video recorder that is SUPER simple and easy to use. If you can read, write and click a mouse you can record your own videos for use in emails or MMS text messaging. Or you can upload your own video in an MP$ file format.
Video Calling (coming soon).
Some people like to do business face-to-face. And given recent occurrences globally, some times that is not possible or perhaps distance alone is a deterrent. This week we'll be releasing the ability to initiate a video phone call with your prospects so they can see your smiling face! And you can still wear your pajama bottoms if you want.
Dynamic Scripting (coming soon)
Yes, we do have online scripting… and we're taking it up a notch. You or your inside sales agent (ISA) or telemarketer will be able to select options for your on-screen scripting based on customer responses that will lead you to different response based on lead replies. Granted you'll have to think on the fly some times, but this will certainly help expedite and hone your sales skills!
More Free Stuff (for a limited time)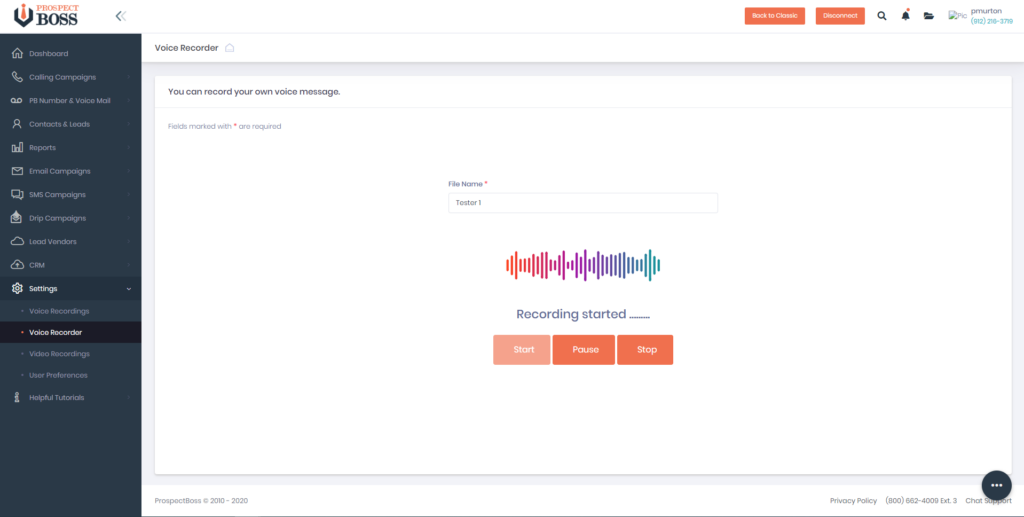 Any new CRMdialer order will receive 500 FREE SMS text credits and 200 FREE Ringless Voice Mail credits. Let's face it landlines are becoming a thing of the past and we're so confident that SMS texting and Ringless Voice Mails can make a difference in your business… we're giving you credits to try it for free.
Although we've given our customers a new look we do still have the same great features! Simply put…
we've got more features than most CRMdialers,
we're easier to use than most other dialers,
our pricing is all-inclusive no contract so no surprises,
and… all the ongoing training and support you need is free.
It does not matter if you are an insurance agent, realtor or any industry professional we've got something for everyone and will take good care of you!
And if you'd like to learn more or talk about your business goals feel free to give us a call. We're always happy to listen and exchange ideas or help you with any of our other dialing solutions and lead products. Have a great day everyone!