January 19, 2018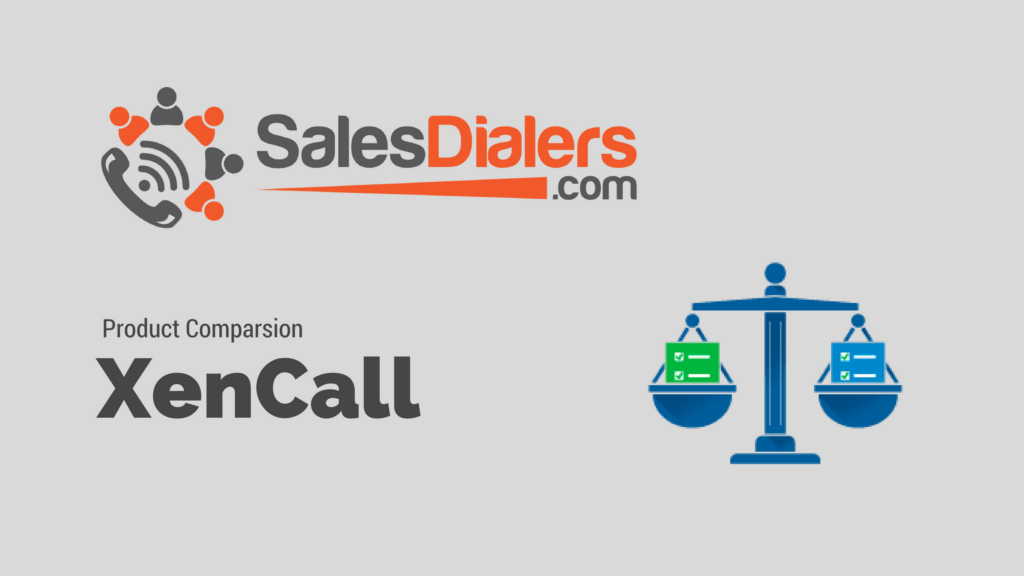 XenCall Or SalesDialers
As cliché as it may sound there is no right or wrong answer… only personal preference.
No two dialers are alike and all have different features or the same features with the slightest idiosyncratic differences.  And we'd like to discuss some of the differences between XenCall and SalesDialers.
SalesDialers has strategically placed servers throughout the U.S., Canada and the world to provide ample bandwidth and storage for our customers.  We've most recently done so in the Philippines as our growth there is substantial.  It's similar to what cell companies do when they place more towers in a certain area based off more cellular customers and/or data usage needs. 
The DIFFERENCE: We have the same ability to add servers wherever there is a need and predict such growth.
User Interface Ease of Use.
One compliment that we here over and over again is how easy it us to learn and navigate our PowerDialerCRM interface.  Yes, we do get the occasional comment of "I'm going to switch back to my previous dialer it's easier to use."  Perhaps that is the case, but we also usually here in the same sentence "I've been using them for a while." Change and learning something new can be difficult at times. 
The DIFFERENCE: Most customers coming from previous dialers agree our interface is easier to learn, navigate and use.
SalesDialers recently introduced a Local Presence feature for our customers at no additional cost where the PowerDialerCRM automatically chooses a Caller ID that is the same or a neighboring area code to show on the prospect's phone based on the area code being called.
The DIFFERENCE:
 You don't actually have to own all the numbers you use for your called ID… SalesDialers owns and pays for them for you.
This is a game-changer and will dramatically increase the amount of pick-ups you have and sales you make.
Call Transfer (to numbers outside the interface).
Call Transfer and three-way calling is an invaluable feature when you are in sales.  The ability to strike while the iron is hot with a lead, to speak with them, to begin the sales process with a third party person/company… right then and there can make all the difference in the world.  We take call transfers a step further than most dialers. 
The DIFFERENCE: Not only can the opener transfer a call to a closer who has to be logged into the software, but we give you the ability to transfer the call to any pre-defined phone number or merely type a number in on the fly.
Support Options and Technical Support vs. Answering Service
SalesDialers did not always have the variety of support options we have now, but it's safe to say that now we have more ways to get help than most other dialers.  We have live phone support, live chat support, live webinar training, pre-recorded videos, a searchable Help Desk and more options on the way.
Some dialers offer extended support hours and use an answering service with employees lacking the dialer expertise needed to help you and only take a message and forward it to actual support reps to follow up with you the next day.
The DIFFERENCE: All of our support representatives are trained Support staff with our company and actually know how to use our dialer. And we're looking at expanding in the immediate short-term more support options and weekend hours among other options.
As everyone knows the least expensive price is not always the best value.  Our pricing is all-inclusive meaning we don't nickel and dime our customers over features and there are no additional taxes, set-up fees, contract, etc.  We are not the most expensive dialer on the market and frequently are very competitively priced offering the product options, training and support to back our award-winning software.
The DIFFERENCE: Rather than offer promotions from time to time, we offer a discounted, competitive price year round.  We'd rather make a little bit of profit on a larger group of people rather than a larger profit on a smaller group.  "Some" years we have rate increases and even "decreases" and we "never" increase rates on existing customers.
We just can't justify adding this feature.  After a day most people know their scripts or change the vocabulary from the on-screen script to suit them and even hone the on-screen script over time so it gets better and better. And you can even print out a script.  A script changes over time…
The DIFFERNCE: We are looking ahead to use that valuable screen space for other features that provide more benefit and value to our customers.
The PowerDialer CRM is SalesDialers.com's multi line dialer. Customer's have the option to choose from 1, 3 or 4 line dialers.
Some of the most popular features of the dialer include:
Call Recording

Call Tracking

Hot List

Built-in Email System

Video recorder for Emails and MMS

Video Calling

Facebook Leads Push

Round Robin

SMS Marketing**

Email Marketing

Local Presence

Call Analytics/Reporting

Manager Call Monitoring, Whisper, & Barge

On-Screen Script with Dynamic Call Scripts

Call Transfer (Internal and External)

WebRTC and Click-to-Call
The pricing for dialers range from $79 per month to $129 per month, with no contracts. **Some features are add-ons and may cost extra.
To view more features about the dialer CRM, click here.