When you think of Reverse Look-up, you likely think of entering a phone number and getting that person's name, right?  But unless you are trying to find a name to go with a number, that isn't overly helpful if you are trying to prospect.  So we built our system a little differently. Here, you enter the name and location, and you get the address and phone number, and more.
Below you will see how it works.  Now, you can either do individual look-ups or you can upload a CSV file to get batches of look-ups at once.  
Info you will need to provide:
First & Last Name

City & State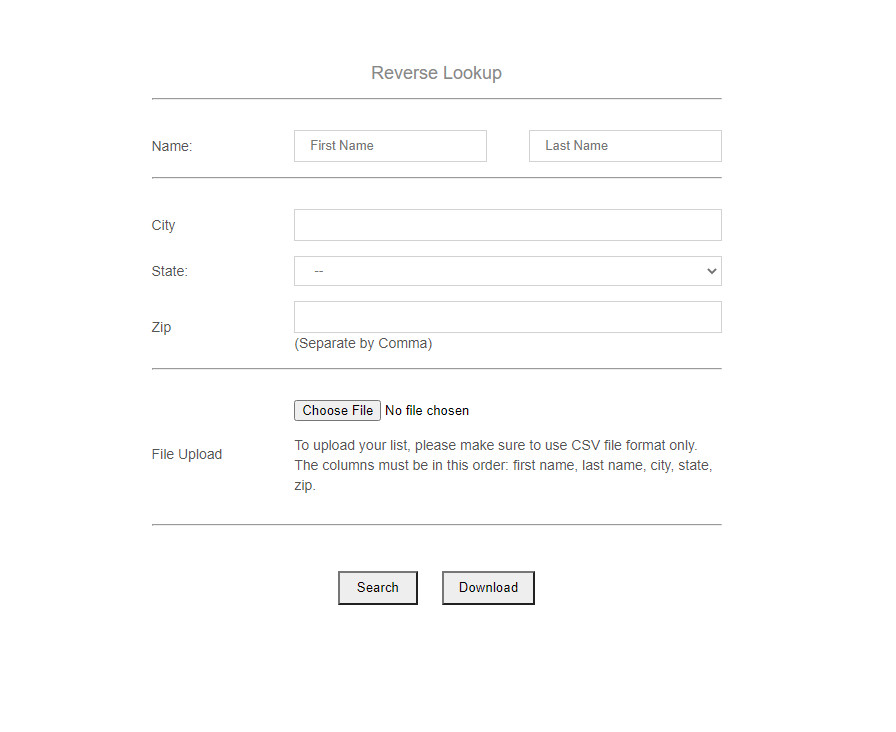 Info we will provide based on those parameters:
Phone Number

Street Address

Age

Month & Year of Birth

Income Range

Credit Score Range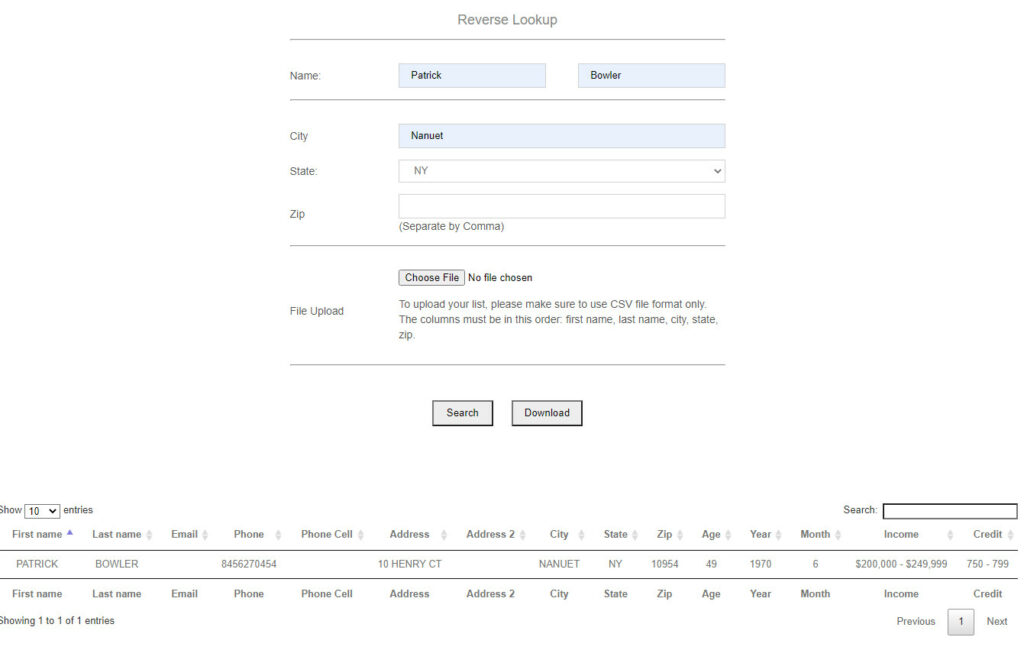 As you can see this technology can be very useful in searching for phone numbers for those referrals you acquire on potential customers but just don't have a number to go with that contact info. But don't just take our word for it even industry insiders in both insurance and real estate have commented on different situations they often find themselves in where a reverse search tool would be very helpful. 
In the insurance field the agent we spoke to commented that there are many times as a marketing agent, he may just have the name of the Medicare prospect and know they are turning 65 soon. But he may not know the phone number, address, or exact date of birth, so having a system that allows him to find that necessary information is invaluable. 
As for Real Estate, the agent we spoke with commented that she was sometimes unable to locate a phone number for a specific contact they met during an open house so using a reverse lookup system would allow them to search the names of a person who filled out the guestbook at her open house but did not include their phone number. 
Both insurance and real estate as well as many other industries can benefit from being able to search for that phone number for a potential client. To check out more information about this great feature, click Here