Prospect Boss has implemented on-screen calling scripts to make it easier for you to read your script while also seeing all the prospects information populated in the same area.  This keeps your eyes on the screen and not looking down at your script then back up to see their name.  
Let's look at how you will create a script within the Prospect Boss platform.  You can also watch the video tutorial below. 
First, log into your Prospect Boss agent account.  You will be on the Dashboard.
Create the Script
On the left side menu, Click Calling Campaigns

Click Call Scripts

Click Create Call Script

Give it a name

Type or paste in your script
From here you also have the option to have the calling screen auto-populate the prospects name if you wish.
To do that, Go back to the top of you script and put in a greeting such as "Hello" or "Good Morning" 

Click the drop-down menu labeled "Target Details" 

Select First Name 

Click Insert

Click Submit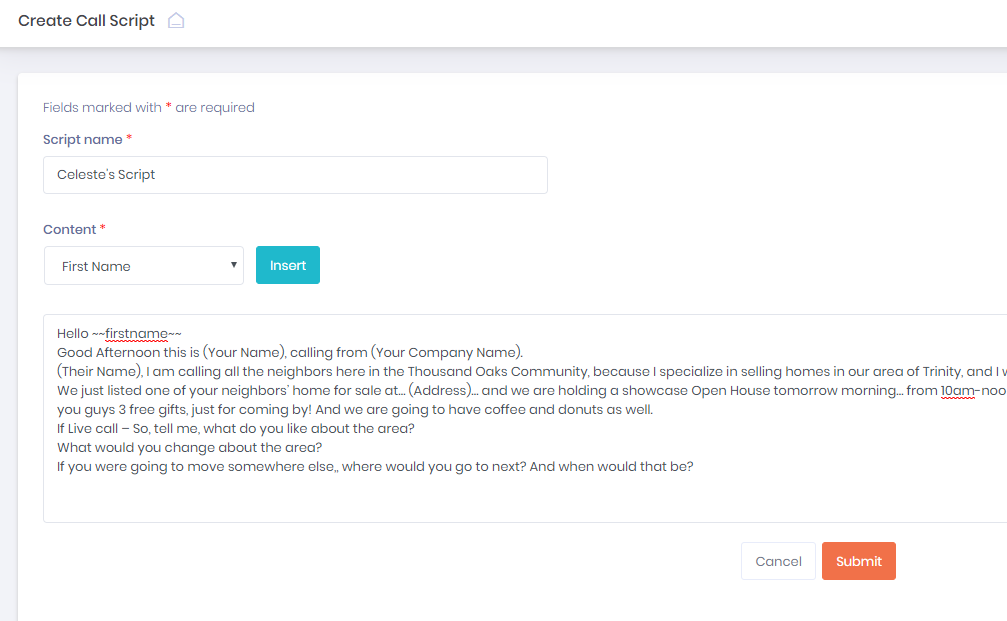 Now you have a script that will begin with "Hello (prospects first name)"
Let's look at how you put that script into a calling campaign
Assign the Script:
Left side menu, Select Calling Campaigns

My Campaigns

Select the campaign you want to assign a script to

Do this by clicking the 3 dots on the right side

Click Edit
You do nothing on this screen

This screen is labeled Step 2: Settings

Scroll to bottom and find the box labeled Call Script

Select the script you want to use

Click NEXT STEP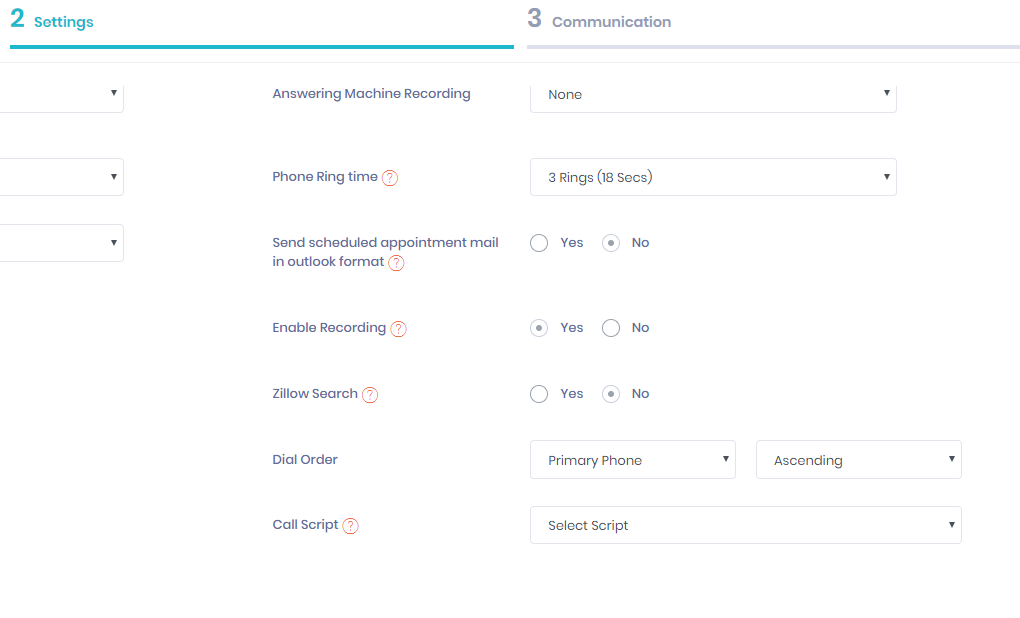 Your script is assigned and you are ready to run that calling campaign.